Are you seeking a getaway that combines the serenity of yoga with the indulgence of exquisite wines? Look no further than our Yoga & Wine Retreat in the picturesque Lot, Cahors Region. Nestled amidst lush vineyards and rolling landscapes, this retreat offers a unique opportunity to nourish your body, mind, and soul while savoring the flavors of world-renowned wines.
Escape to Yoga & Wine Retreat in the Lot, Cahors Region: Experience Serenity and Indulgence
Immerse Yourself in Yoga
During this private yoga & wine retreat, you will have the chance to deepen your yoga practice in a peaceful and idyllic nature setting. Sleeping in a bell-tent. Seeing the milky way and a sky full of stars in the evening. Every morning, awaken your body with gentle yin & flow yoga practices, breath work and fascia release. Explore yin yoga in combination with fascia massage balls, Vinyasa, Pranayama. Available to all levels of experience. Connect with your breath, find your inner balance, and restore your vitality as you move through each Asana. My name is Joyce Mol, and I am a certified yoga teacher, breath work coach & soundhealer. Before I started deepening my yoga practice and teacher trainings, I worked in hospitality. Advised about wines. I studied at the Hotelschool in Amsterdam and always loved to combine the best wines with delicious food. Combining those 2 passions is a pleasure for me.
During the retreat, I love to take you on a journey inwards. But also let you explore the surrounding with its beautiful vineyards, delicious wines and spending some time at the Lot River.
Discover the Art of Wine Tasting
Indulge your senses as you embark on a journey through the rich history and flavors of the Cahors wine region. With its deep, robust red wines made primarily from the Malbec grape, Cahors is renowned for its exceptional quality. Under the guidance of knowledgeable local vintners, you will learn the art of wine tasting, honing your palate and gaining a deeper understanding of the unique characteristics of regional wines.
Unwind in a Tranquil Yoga & Wine Retreat Setting
The retreat takes place in a very green environment, on walking distance of the medieval town Puy L'évêque, providing a serene and picturesque backdrop for your journey of self-discovery and relaxation. Disconnect from the demands of everyday life as you embrace the tranquility of nature. Soak in stunning sunsets over vineyards, take leisurely walks through picturesque landscapes, or simply unwind with a glass of wine on the terrace, letting the peaceful ambiance wash over you.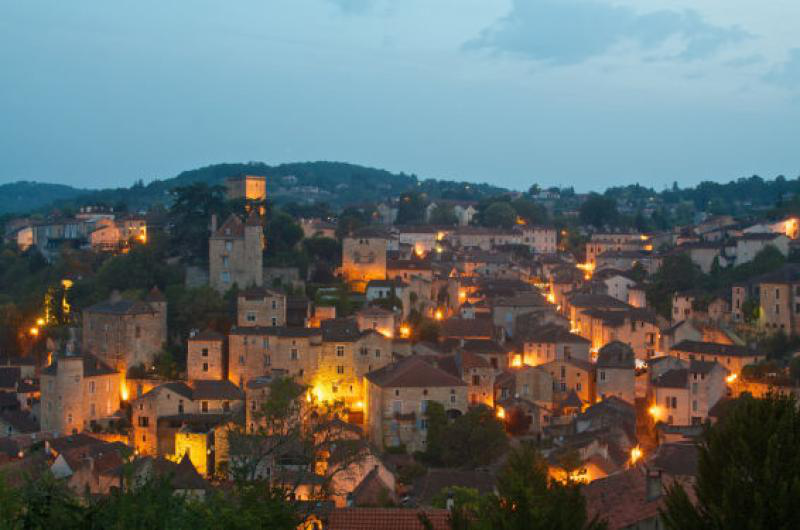 Customized Itinerary to Suit Your Needs
During the Yoga & Wine Retreat, I will offer a customized itinerary. This allows you to choose the activities and experiences that resonate with you. Whether you prefer deepening your yoga practice. Delving into the world of wine tasting. Or indulging in spa / massage treatments. When you book your retreat, I will tailor the schedule to suit your individual preferences. Ensuring you a truly personalized experience.
We can also add
art workshops,
a cacao ceremony
SUP tour on the river
personal coaching
business coaching to your retreat.
You can request your desired activities when you book your retreat.
Join Me for a Private Yoga & Wine Retreat
Take a break from the ordinary and embark on a journey of rejuvenation and self-discovery. Unite your love for yoga with the delights of wine tasting in the enchanting Lot, Cahors Region. Immerse yourself in the harmony of gentle movement, exquisite flavors, and breathtaking landscapes. Reserve your spot now and treat yourself to an unforgettable experience at our Yoga & Wine Retreat.
Price:
€1100,- for 7 days per person
€2200,- for 14 days per person
What is included?
Stay in a Bell tipi tent with double bed
Daily yoga & breath work class in the morning
Visiting the finest Malbec Wine domains (each day we will visit 1 and taste the finest wines of the Cahors Region)
Breakfast
Jacuzzi on the deck of the bell tipi tent
Travel costs to wine domains
What is not included
Lunch & diner
There are many restaurants in the surrounding with delicatessen of this region where you can eat for a low price. It is possible to eat a 3 course menu for only €23,- during lunchtime. Most French people eat warm during lunchtime. And in the evening something small. It is possible to go out twice. Or cook something yourself at your tent.
Travel costs to our location
You can come by car or by plane. The nearest airport is Bergerac or Toulouse. If you want to drive around the lot, it can be nice to rent a car or have your own car.
Book your yoga & wine retreat
Book your retreat by filling the form below or sending an email to info@joycemol.com and mention how many days you would like to come.
Availability:
End of august from the 21st
September
Contact form yoga & wine retreat